If you're looking for the best books to read this summer, we've got you covered with this list of the best books we devoured in 2021. Pop one into your beach bag or carry-on as you escape on that long-overdue holiday or just enjoy some easy escapism in your own backyard.
The Dictionary of Lost Words by Pip Williams
This is a gorgeously written turn-of-the-century novel loosely based around the gathering of words for the very first Oxford English Dictionary. The story follows a young girl as she grows up through the woman's suffrage movement inside the Scriptorium at Oxford University, where her father and team of lexicographers are working on the dictionary. She begins to collect her own trinket box of lost words, discarded or inappropriate for the era as she grows and discovers herself and the world around her. Although fictitious, those who love sinking themselves into historical stories will love this book.
A warm and clever debut novel dealing with a range of modern and relatable issues, Ghosts follows a year in the life of a thirties-something food writer living in London who is grappling with relationships, the world of dating apps, changing friendship dynamics and looking after aging parents. It is laced with humour and witty observations but is also quite thought provoking, especially around the concept of 'memory'.
It Had To Be You by Georgia Clark
This utterly charming rom com centres around the most unusual of relationships – a New York wedding planner, whose husband suddenly drops dead, and the younger, blonder girlfriend he never told her about. Thrust together through the wishes of his will, Liv and Savannah somehow find their footing in business as they each navigate their own path to new loves. If you're a sucker for Love Actually, you'll love this modern-twist on the typical romance tale.
A Theatre For Dreamers by Polly Samson
While the story takes you into the world of poet and songwriter Leonard Cohen and the alluring band of starving artist expats who surrounded him in the '60s, the real star of A Theatre for Dreamers is the Greek island of Hydra. While this is a fictionalised account, there are well researched splashes of Australian writers Charmian Clift and George Johnston and their tempestuous relationship in amongst the romance of Cohen and his lover Marianne Ihlen. Pure unbridled escapism.
Malibu Rising by Taylor Jenkins Reid
Another author who takes inspiration from celebrities of the past, Taylor Jenkins Reid (Daisy Jones and the Six) has conjured up this fun romp for the offspring of fictional rock star, Mick Riva. Set on the shores of Malibu, the story culminates in the now-legendary end of summer party at Nina Riva's mansion, which is relayed almost in real time through the second half of the novel. With plenty of drama and a tasty helping of surf culture, don't be surprised if you power through it in one languid afternoon.
All Our Shimmering Skies by Trent Dalton
Fans of Dalton's debut novel Boy Swallows Universe will likely lap up this tale with as much delight. With Australia's Top End the stage for this twist on the usual World War II epic, the story centres around 12-year-old Molly Hook – the gravedigger's daughter – as she escapes the Japanese bombers descending on Darwin, her abusive uncle, and a believed family curse. Full of vivid characters and lyrical prose that will keep you turning the pages, All Our Shimmering Skies is a reminder of the beauty of friendship, optimism and hope.
The Marriage by K.L. Slater
This is a book that will keep you guessing all the way through from the very first page, with the line: "Ten years ago he killed my son. Today I married him." It's an intriguing novel and hard to put down – characteristics you have to love about a good summer read. The Marriage is the kind of novel you can pick up at any time of the day to completely escape.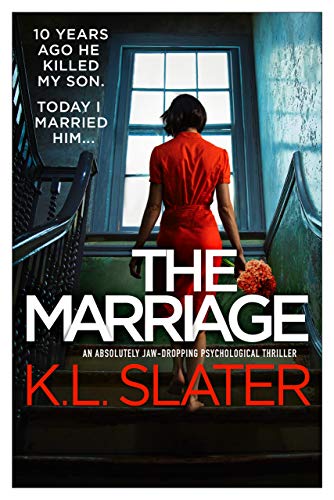 His Only Wife by Peace Adzo Medie
Set in Ghana, His Only Wife is based on the experiences of a young girl entering into an arranged marriage. It's not a fast-paced page turner but it's definitely an eye-opening read which will make you think about other cultures, different to your own.
The Longest Echo by Eoin Dempsey
If you like historical fiction, you may enjoy The Longest Echo. It's an epic story, set in Italy during WWII,  spanning many years. This book gives you a glimpse into the lifelong impacts of experiencing and surviving such a terrible event.