While stargazing in the elements may conjure thoughts of insect-inflicted skin and dank, damp clothing, an Australian-first glamping experience offers an alternative. A clear inflatable bubble tent, with only the sound of your breath to bother you and the warmth of your loved one nestled close by your side.
Located on over 1000 acres, three hours north west of Sydney CBD and halfway between Lithgow and Mudgee, lies three perfectly sized transparent tents for your viewing pleasure. Apart from overlooking the second widest canyon in the world – New South Wales' Capertee Valley – the location is also one of the 50 IBA (Important Bird Area) sanctuaries, making bird-watching and wildlife appreciation a world-class experience.
The owners of Bubbletent Australia keep their exact location on a need-to-know basis. Both Sonny and Mayu have a background in theatre, so they pride themselves in setting a dramatically secret scene even in the lead up to their guests' special getaway. Before arrival, you receive an interactive SMS which explains the tent's location as well as details on things like where the fridge is located, or how to light a fire.
Sonny and Mayu were originally inspired by a trip to New Zealand, travelling around the country in a motorhome to go stargazing in its pristine natural environment, and in particular, a visit to Mount John Observatory, Mount Tekapo. Sonny describes getting out of the car at the top of the mountain as the most magical experience of his life. Coming from the city, where one can see around 50 stars, they were lucky enough to score a crystal-clear night, plus a meteor shower without any light pollution. They were suddenly in a scene with around 3000 stars dancing overhead, which Sonny describes as profoundly life-changing. Not wanting the night to end, they dragged their motorhome mattress outside in the freezing cold to continue to drink it all in.
On their return to Australia, they were desperate to replicate the experience – somewhere they could sleep under the stars in a warm and comfortable setting – so they went on the search for an ideally located property and found it just a short drive from Sydney. After living in cities her whole life, Mayu felt the adjustment was hard at first with no friends or cafes close by, but really seeing sunsets and stars for the first time in her life made her realise there is nothing more beautiful than life in the country.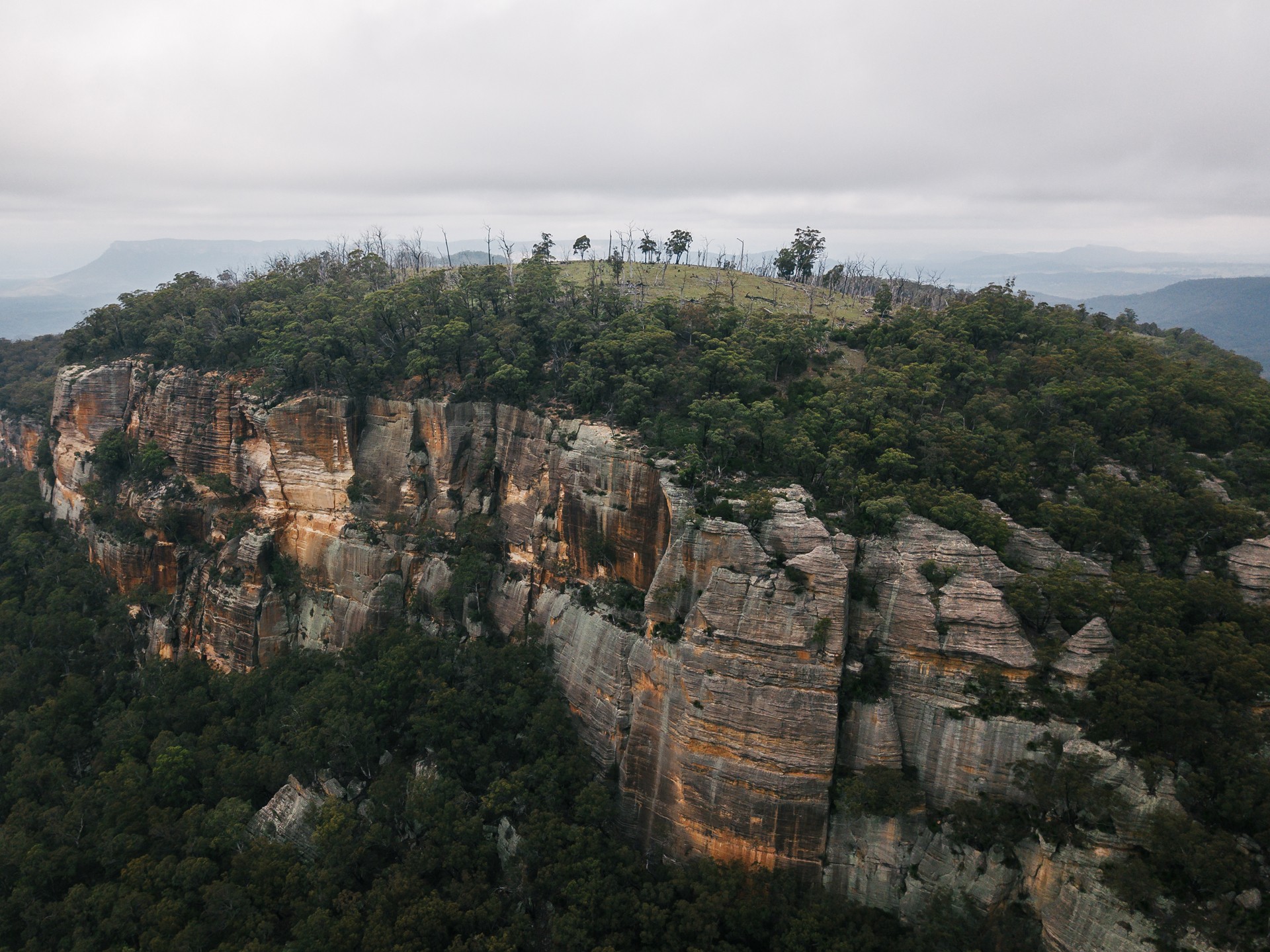 After what felt like eons of research around the right structure, they found the bubble tent and looked into buying one for themselves. With a ridiculously expensive price tag, they decided the purchase could not just be for their own personal experience, so they decided to make a business of it instead. After renovating a few houses, they felt comfortable in building something they could offer to share with other people.
Sonny describes the bubble tent experience as "like the movie, The Martian, with Matt Damon". The structures are otherworldly, with a tunnel coming in and out and a pressurised chamber including an air-lock to keep them inflated and seal the warm or cool air inside.
Mayu says the bubble tent allows you to enjoy the surrounds while making you feel like you are in the middle of nowhere. A dome that allows you to enjoy freedom while inside a little cocoon. When you are here, you feel like you are renting out an entire mountain to yourself.
Inside, there's an indescribable feeling when the sun shield comes off and you're ready to settle down for the night. On one hand you are completely exposed, but at the same time cosy and cocooned. 
By the time you're laying back in the bed, settled, comfortable and warm, you start to become immersed in the clouds that roll by or perhaps catch some shooting stars dancing to the sound of the carefully curated playlist. Only then you realise that the whole universe is yours to enjoy.
The tents at Bubbletent Australia provide only the absolute necessities to keep the experience low-light and low-key, keeping all of the conveniences of a hotel room, including bathroom, day bed, fridge, bluetooth speakers, headlamps, USB charger, games, and a comfortable queen bed dressed with goose down pillows and blankets.
Privacy and anonymity is key here. Named after star signs, the three tents sit at different sites on the property and each bubble has its own unique feature. Beside Virgo there's a love seat for you to perch on and feel like you own the entire valley. Leo, positioned the highest on the property has an expansive rolling hill, which was appropriate for a hammock. Cancer, which is in the gully between two gigantic cliffs, has a floating daybed where you feel like you are levitating above the cliffs, just like Aladdin. Two of the tents even have luxurious Swedish wood-fired bathtubs.
And since you're surrounded by one of Australia's best wine regions, you can also enjoy day trips to nearby vineyards and taste top-notch drops from the comfort of your transparent abode.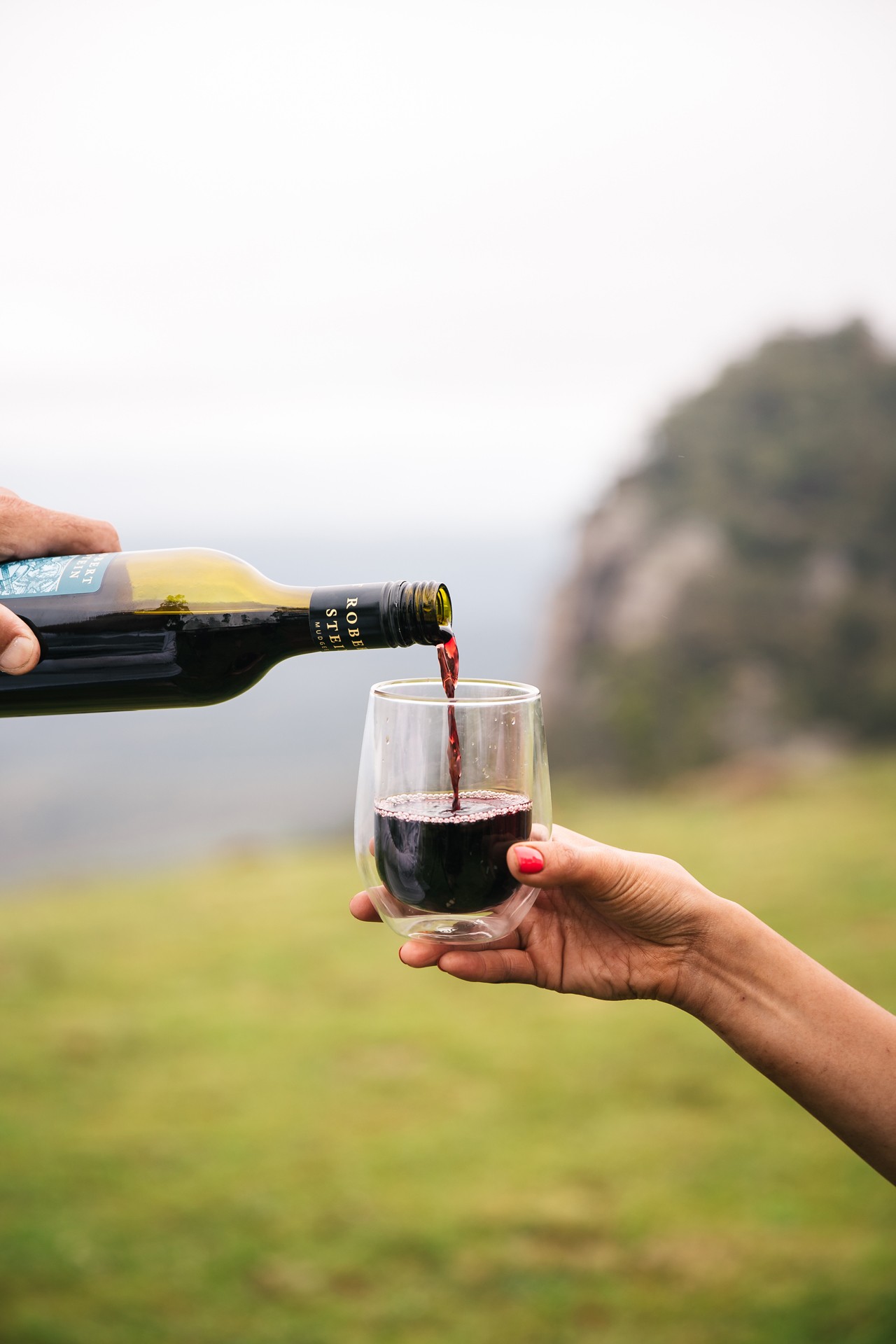 Without compromise, the property has been carefully designed to allow visitors to breathe, play and become a kid again. To be able to explore and experience pure escapism sans technology and being on call. To be secluded, but at the same time completely safe. To be able to rejuvenate the soul.