Could a holiday inspire you to change your entire career direction and start a new business? Even kick-start a revolution?
For Tasi Travels founder, Jess Abraham, it was the simple frustration of not being able to suitable clothes to take on a trip to the little-known Atauro Island in Timor-Leste that triggered a complete 180 in her life.
"Timor is an incredible country but I found it really hard to pack for that climate," Jess explains. "It's in the high 30 degrees (Celsius), 90% humidity but also quite a conservative culture and I just couldn't find anything I owned that was appropriate."
After lugging a huge suitcase of contingency outfits with her for a short one-week trip, Jess shared her frustrations with friends.
That was in November 2016. By April 2017 Jess was the proud owner of eco-conscious label, Tasi Travels. Meaning "ocean" in the local Tetun language, Tasi launched with the travel wardrobe Jess had dreamed of – a tight edit of versatile, season-less pieces made with an incredible fabric called tencel, which is regenerated from the wood cellulose of eucalyptus trees.
Describing Tasi as "travel wear for adventures" it was essential to Jess that the fabric didn't wrinkle, dried really quickly, and was light and breathable. "I didn't even know of tencel before I started… I didn't even know if a fabric like that existed," says Jess.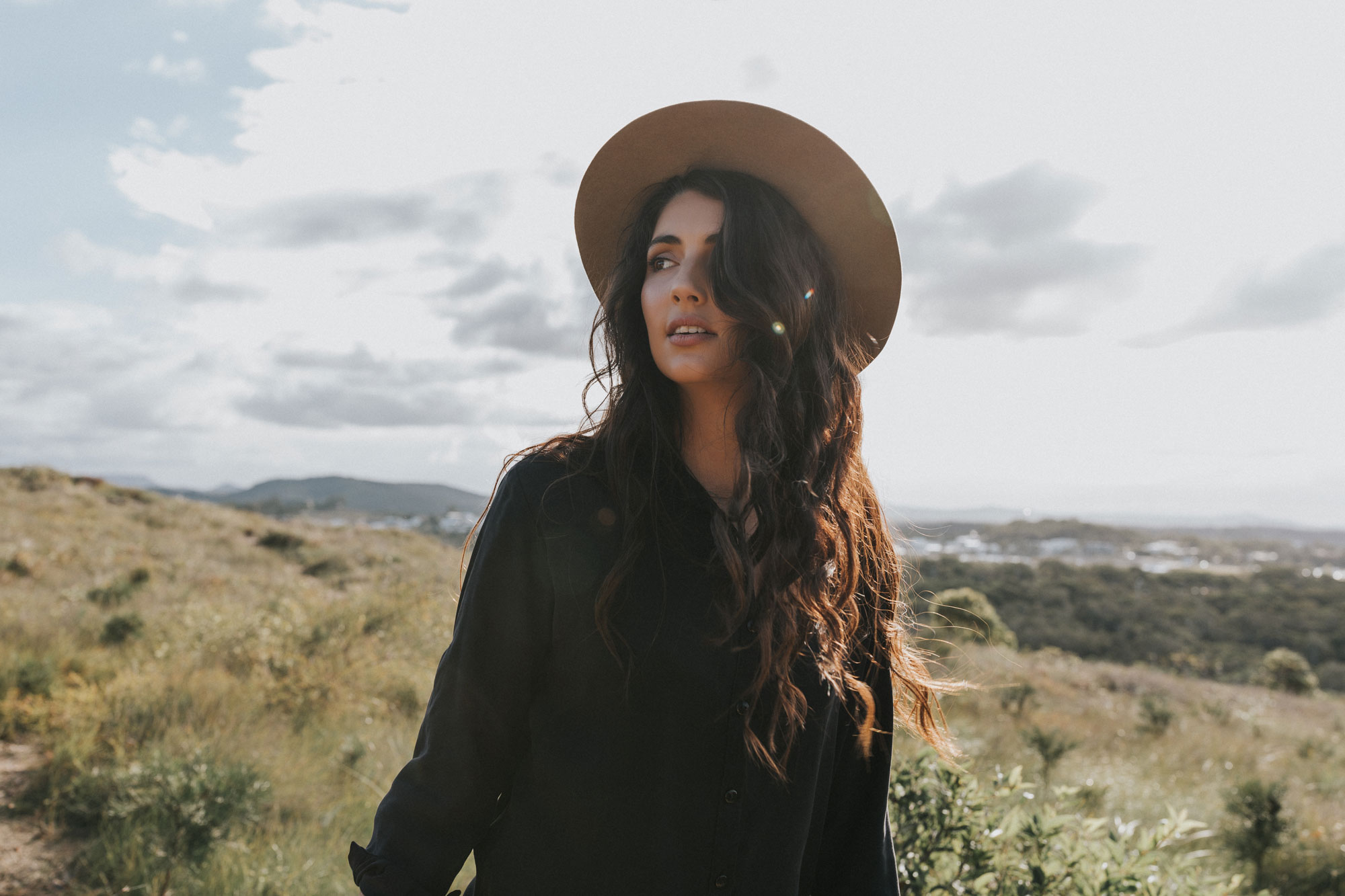 Style with purpose
While her foray into fashion was fast-tracked, the ethos of Tasi Travels is the complete opposite. It's about embracing slow travel and minimising your impact.
"One thing I've always leaned towards in business is just doing things quickly," Jess says. "I've never sat on ideas for ages, I've just tried to do as much as I can as soon as I can and see if it works.
"[But] I wasn't going to go through with it unless it was as responsible to people and the planet as possible."
That means manufacturing in Australia with all pieces currently made-to-order, utilising seamstresses on the Sunshine Coast, where Tasi is based, and a small manufacturing house in Melbourne. All orders are shipped plastic free, with purchases tucked into calico bags, wrapped up in compostable postage satchels.
Beyond the garments
Given Jess was getting hands on, volunteering to clear marine debris as part of the plastic pollution project while she was in Timor – a cause she's extremely passionate about – Tasi was never going to just be about clothes.
"I love the clothing but that's not the thing that gets me out of bed in the morning," she admits.
When the idea of returning to Timor with a group of like minded travellers struck her while road tripping in her van on the NSW South Coast, Jess was only a Facebook shout-out and quick few emails away from organising Tasi's first Travel With Purpose trips.
Before she knew it, seven girls had booked to join her – all travelling independently; all looking for a way to have an impact.
"I think a lot more people are looking to travel in that way, we're moving away from the traditional hostel routes or just backpacking or tours, I think we're looking for something authentic and more genuine," Jess says.
After a week spent doing beach clean ups, snorkelling, exploring villages and drinking fresh coconuts while fast forming new friendships and feeling an enormous sense of worth.
The first Travel with Purpose adventure was such a success, there are already 2-4 trips being planned for next year.
"My vision for it is probably pretty big but what we're doing right now is working on a small scale with these beach clean ups," Jess says. "I want to get recycling systems set up over there eventually and then work on getting rid of plastic at the source."
Finding time for #1
While running her first business, an independent magazine called Tidal, Jess had worked herself into the ground without even realising. It was only when a friend complained to her about how we, as humans, as business owners, glorify busy so much, that she knew she had to change.
"As much as I love Tasi I'm not going to let it do to me what my last business did," Jess says.
"I had burned myself out really badly – working full time, doing the mag, doing a million other things. For so many years I had just put all of myself into that project.
"It was so great to start surfing again, and start being more social and travelling again and getting so many parts of myself back again."
Even though Jess admits that with Tasi she's way busier, on a bigger scale, than ever before she's been able to learn the things she needs to do to protect herself, mentally and physically.
"I'm very much in the headspace that life is all seasonal – you might go through weeks and months that are just crazy and that's okay, you just need to ride that out  and then you'll have weeks that are quiet and that's okay too – you don't need to fill the space.
Now when she's feeling low on energy, she'll take the morning off. Go for a surf. Read a book in her van.
"A couple of hours can just change my whole month," she says. "When I slow down and give myself time and space to just relax, I'm so motivated and inspired for work so it really comes around full circle.
"You really have to prioritise. Just make time for the things you love, I suppose.
Jess's slow travel packing tips
"I don't believe in having items of clothing that you can only wear with the one type of outfit or in one situation.
"Look at what will work in with what you have in your wardrobe already or something you can wear in five different ways or suitable in a bunch of different climates
"I always think about how many wears I can get out of this? What ways can I wear it? Will it dry quickly and I'll be able to wear it the next day? Versatility is really important."